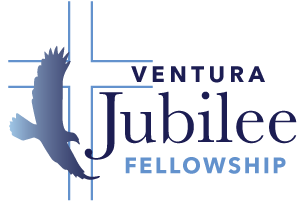 Harvest BBQ Friday, October 27
At Ventura Jubilee Fellowship
10.27.2023 @ 6 PM • Cost $15
Featuring A BBQ Meat Buffet
Complete with baked beans, coleslaw, potato salad, rolls, and pie!

With Comedian, Robert G. Lee
Amazing Meal. Good fun. Lots of Laughs!!
Invite your family and friends. Tickets on sale now.
VJF No-Carve Pumpkin Decorating Contest
Here's How It Works:
Drop off your pumpkin entry at Ventura Jubilee Fellowship on Saturday, October 21 from 10 - 11:30am. Pumpkins will be on display Sunday, October 22, and EVERYONE votes for their favorite pumpkin.
Pumpkins will be the centerpieces for our HARVEST BBQ Dinner on Friday, October 27. Winners will be announced at the dinner and prizes awarded.
The Rules:
Pumpkins may not be larger than 10" x 10" x 10".
All entries must be real. No artificial pumpkins will be accepted.
Object, material and paper of any kind may be glued or pinned to pumpkin. Participants may also draw or paint on entries. DO NOT CARVE and NO CANDLES.
Do not write or display your name on your entry. All entries will receive an ID#.
Décor must be family-friendly. We reserve the right to reject the entry.